Cheese Descriptions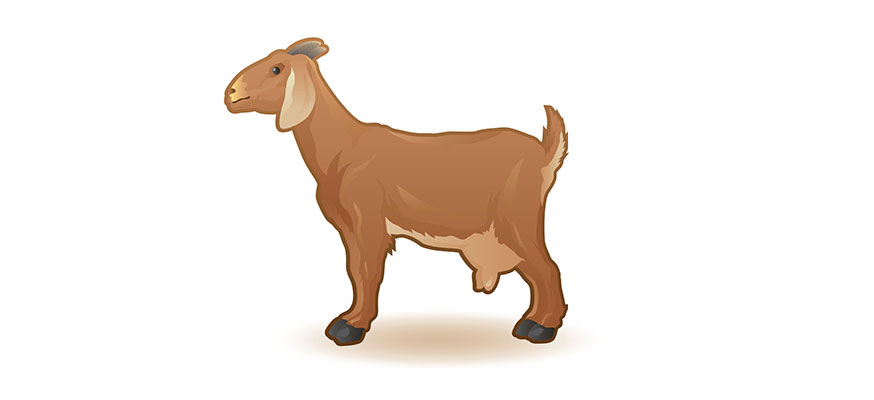 Fresh Chevre
Fresh Chevre (soft goat-milk cheese) is made two to three times a week at South Mountain dairy. Making Fresh Chevre is a 48 hour process. After the milk is pasteurized, it is cooled, and culture and microbial rennet (suitable for vegetarians) is added to the milk. The milk is left to coagulate in the vat for 24 hours. During this time, a curd forms. The curd is then scooped into cheese cloths, and hung to drain for another 12-24 hours. Once the curd has reached the right consistency, the chevre is then lightly salted, and blended with a variety of spices to create our delicious South Mountain Dairy Fresh Chevre.
What makes our chevre so unique is its constant mild fresh, slightly sour flavor, which is a result of the fact that our milking girls are provided consistently high-grade feed all year through. This mild flavor chevre has attracted a broad consumer range to our cheese--even those who used to say "Oh, no thank you. I don't like Goat cheese."
History has recorded chevre making as early as the 8th century, when the Saracens came to the west of France and left behind the goats and the recipe to make the goat cheese.
---
Chevarti -- Havarti-style Farmstead Cheese
Chevarti goat cheese is our Havarti-style, deliciously smooth semi-soft cheese made from pure goat milk. Traditional Havarti (Flřde Havarti in Danish) is a semi-soft Danish cow's milk cheese named after the experimental farm on which it was first made in the mid 1800s. Havarti is an interior-ripened cheese that is rindless, smooth and slightly bright-surfaced with a cream to yellow color depending on type. It has very small and irregular openings ("eyes") distributed in the mass. The texture (also depending on type) can be supple and flexible. Our Chevarti is made from a traditional Havarti recipe, using our goat milk. The cheese is ripened at a constant atmosphere, humidity and temperature. Because of this treatment, Chevarti has a smooth and aromatic flavor. This cheese is easy to slice and cut.
Chevarti goat cheese is very tasty on bread at breakfast, lunch and entremets. It can be used in all different kinds of (oven) dishes or salads. In addition to the more traditional Plain, and Caraway Seed flavors, we also offer Chipotle, Green Chili, Dill, and "Cottswold-Style" (English Chive and Onion).
---
Fresh Salt-Rubbed Feta
South Mountain Dairy's Fresh Salt-Rubbed Feta received an American Cheese Society award in 2007, placing third in the goat-milk feta category. Traditional Feta is salted and cured in a brine solution (which can be either water or whey) for several months. Feta cheese is white, usually formed into square cakes, and can range from soft to semi-hard, with a tangy, salty flavor that can range from mild to sharp.
South Mountain Dairy's Fresh Salt-Rubbed Feta defies tradition! It is not aged in brine, but instead is hand rubbed with Kosher Salt, and sold fresh. It has an exceptionally smooth and creamy texture, mild flavor, and to our customer's liking, it is not as salty as the more traditional Feta. We think you will be pleasantly surprised, and once tasted, you will agree with the American Cheese Society -- it is an award winning cheese!
---
Chebrie -- Brie-style Goat Cheese
Chebrie is South Mountain Dairy's variation on Brie. It is a soft goat's cheese, using a traditional Brie recipe, using goat's milk. Traditional surface-ripening ensures a fine white to light-yellow coating on the cheese giving Chebrie its specific ripening and delicious flavor. The flavour evolves from mild creamy (young) to piquant during its 8 week shelf-life, with consistency evolving from softly firm to creamy upon full ripening. Its firmness allows Chebrie to be conveniently cut into wedges to be served with breads or crackers.
---
South Mountain Ash Mounds
South Mountain Ash Mounds are a creamy fresh-ripened goat cheese, dusted with vegetable ash, resembling the namesake mountain where South Mountain Dairy is located. Coating the mounds with ash gives it a creamy interior enhanced by a bloomy-rind surface, loaded with flavor, character and complexity. The ash is helpful in mellowing the acidity to promote the affinage and produces a delectable cheese. It also helps make the cheese surface more hospitable to the growth of molds that add to the complexity of the overall flavor.
---
Lizette's Crottins
Our idea to make Crottins is not new -- Crottin de Chavignol has been produced since the 16th century in the village of Chavignol, near Sancerre where good white wine is made. Lizette's Crottin has a natural pale ivory rind. Our crottin is made exclusively from the whole goat's milk from South Mountain Dairy. Crottins are moulded, then taken out of moulds after 12-24 hours, salted, dried and ripened at least seven days. Lizette's Crottin can be eaten at various stages of the maturity process. After 8 days our crottin and has a mild nutty taste. As the cheese matures, the cheese flavor turns into a richer cheese, and the flavor is more robust. Warm and grilled, Lizette's Crottin is the basic ingredient of a chevre (goat) salad. For a special treat, try our Baked Crottin and Mushroom recipe. Crottins are also good as a starter, served with your favorite crackers on a cheeseboard.
---
Queso Lizette
Queso Lizette is our Queso Blanco, a traditional New Mexican cheese, just like Abuela used to make. Many of our customers come asking for "Goat Cheese". In New Mexico, "Goat Cheese" is not the fancy French Cheese or Feta that we have learned to make. To the native New Mexican, "Goat Cheese" is what Grandmom used to make: goat milk, rennet, and a little salt. It is a fresh cheese, and traditionally is served sliced with syrup or a little honey.
---
---